Team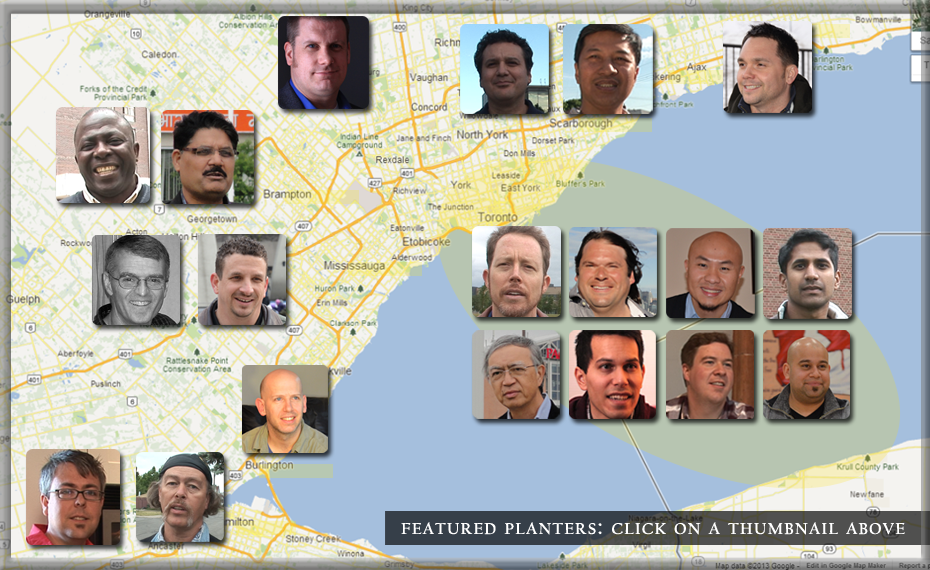 Welcome to the Team

Toronto Church Planting began more than a decade ago when Pastor Jeff Christopherson planted The Sanctuary Church in Oakville, ON. Since that time The Sanctuary has planted daughter churches and even granddaughter churches in the Greater-Toronto Area.
This momentum of indigenous church planting has been aided by planters coming from the U.S. and around the world to plant churches in this, one of the most diverse and strategic cities on the planet.
We want to welcome you to the new Toronto Church Planting, and invite you to meet some of our planters (above). A complete roster of our churches and church plants will be coming to this space soon.
Where are we today?
Praise God, we have grown to almost 50 churches in the GTA.
Where we want to be in 2020
250 healthy, reproducing, significant congregations.
75,000 baptized believers on mission and in membership.
1000 pastors and staff serving 250 churches.
250 partner churches joining us planting congregations.
5 regional community centres.
150 church planters mentored and trained through 'Toronto Church Planting'.
In the year 2020, 10,000 new believers professing